Leading line
& 3D pattern
With a 3D form designed to be easy to move in, and an inside adorned with a leading line (special resin print), this BASEWEAR can promote deft and beautiful movement. By moving your body in the right way, you are less prone to pain and injury, and by living an active life, you can help make your everyday life more pleasant.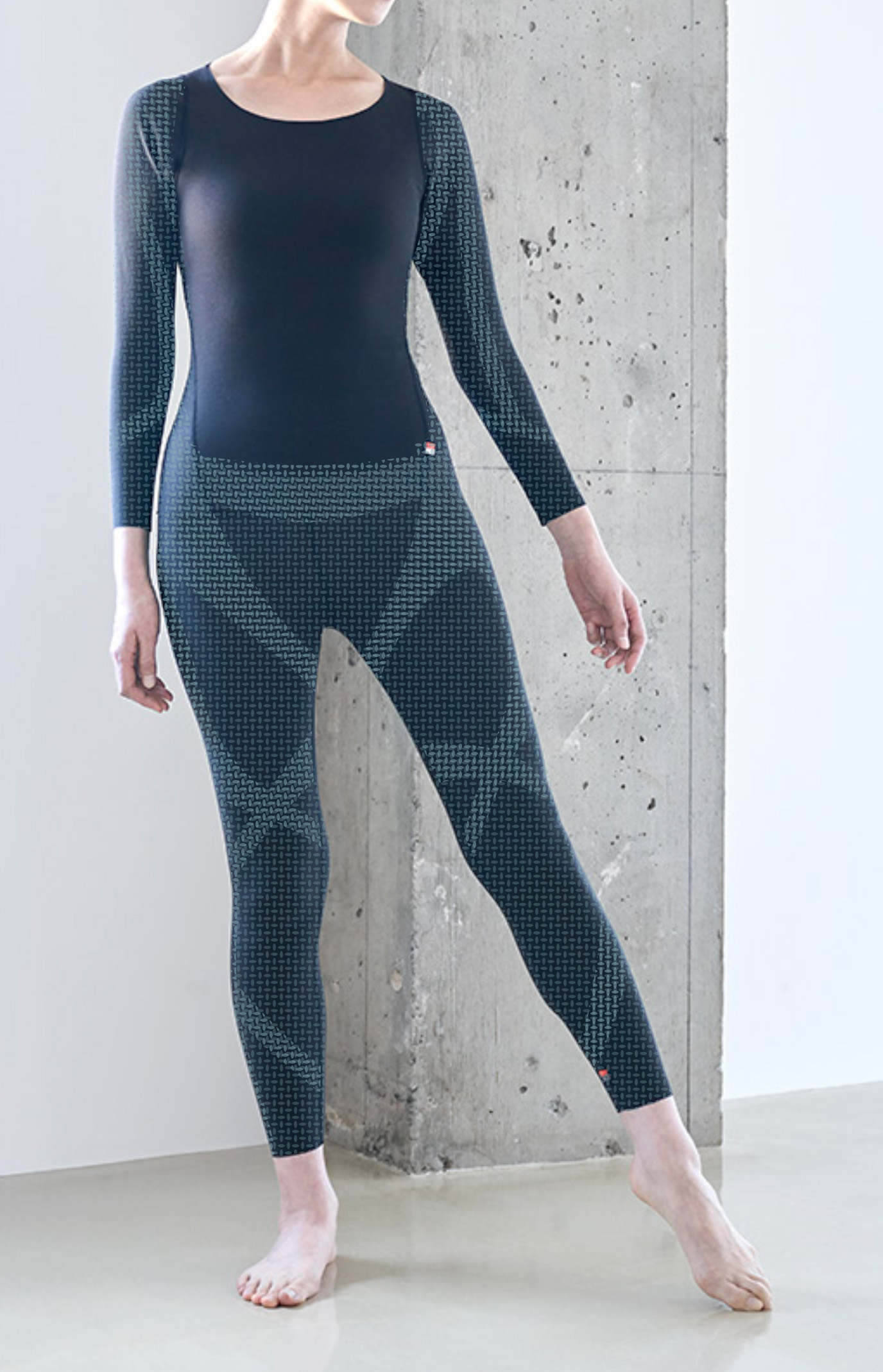 Leading line(Inside)
Leading you to a beautifully moving body: Leading line
Created from a special resin print with elastic properties, the leading line adjusts to the movements of your joints and muscles, and with the corresponding pressure, sustains certain movements to an appropriate extent. Your joints and muscles are stimulated by the leading line, and it responds to them in turn.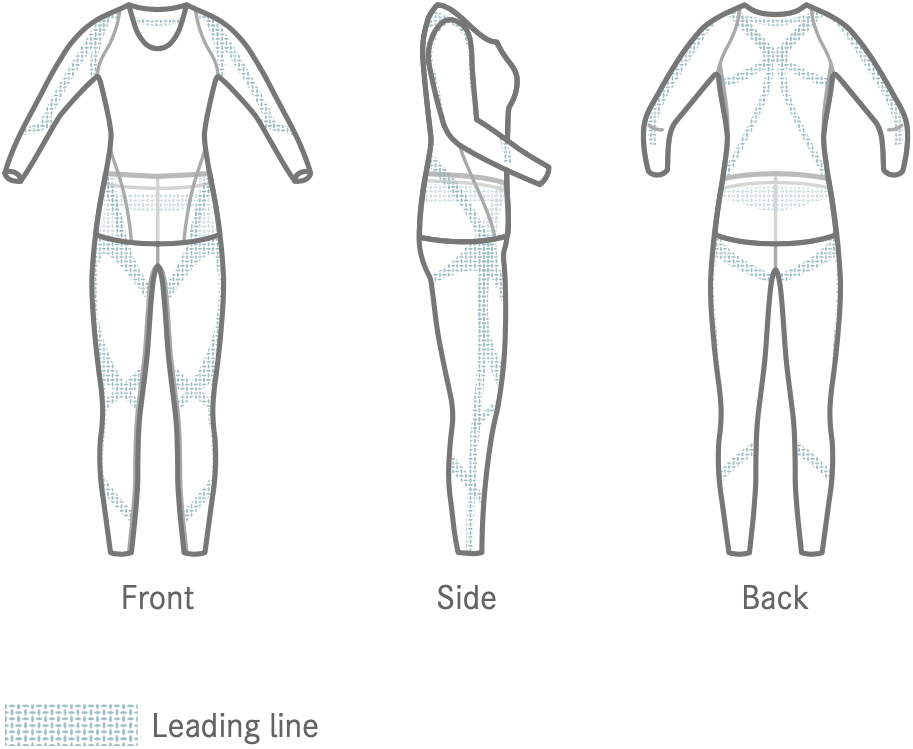 A 3D form that aligns with your body
A cut measured from 3D scans of stances and posture of the human body that naturally guides you to beautiful movement. Implementing multiple sewing curves was no easy feat, and only made possible with the technical sewing mastery available in Japan.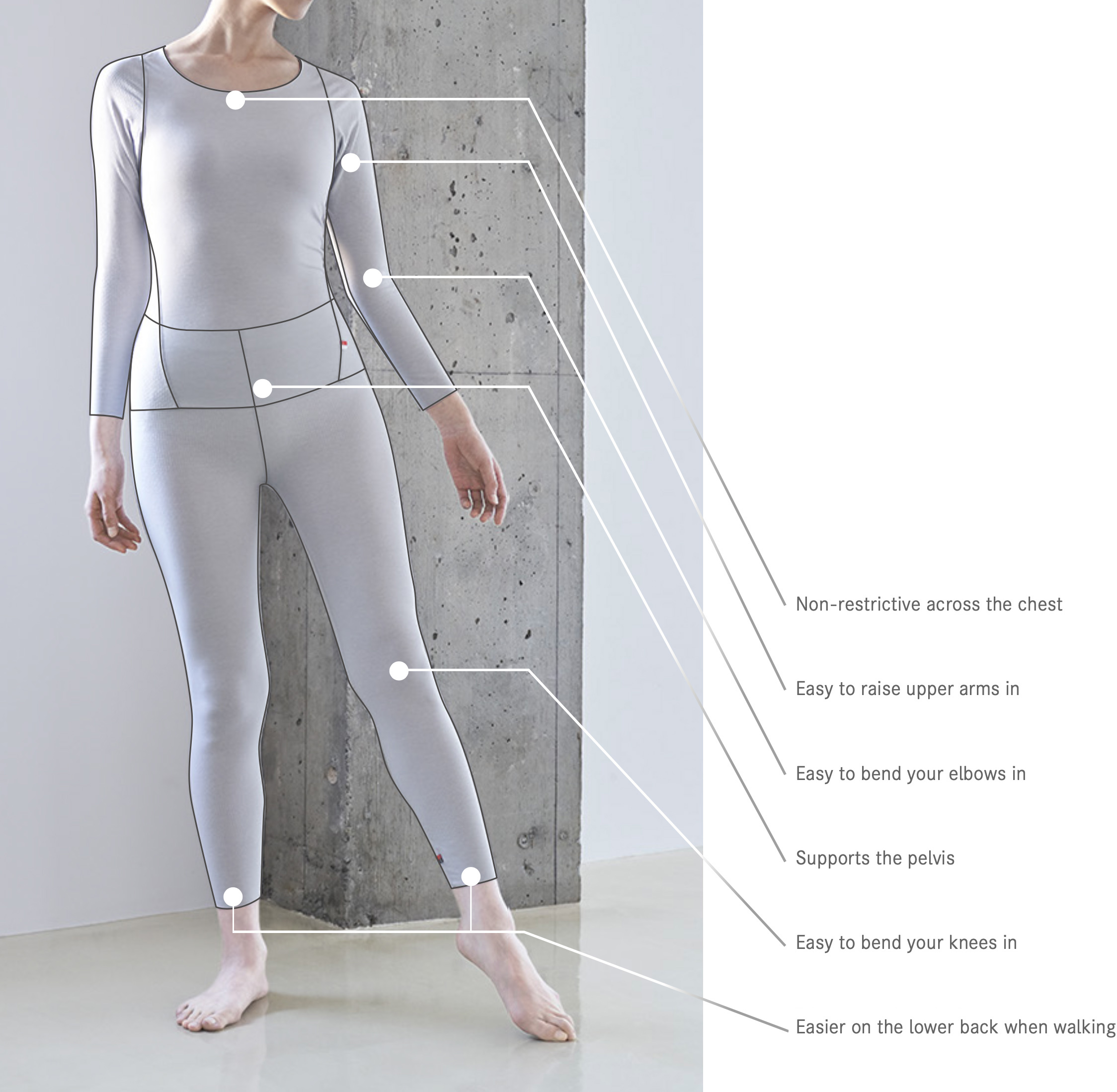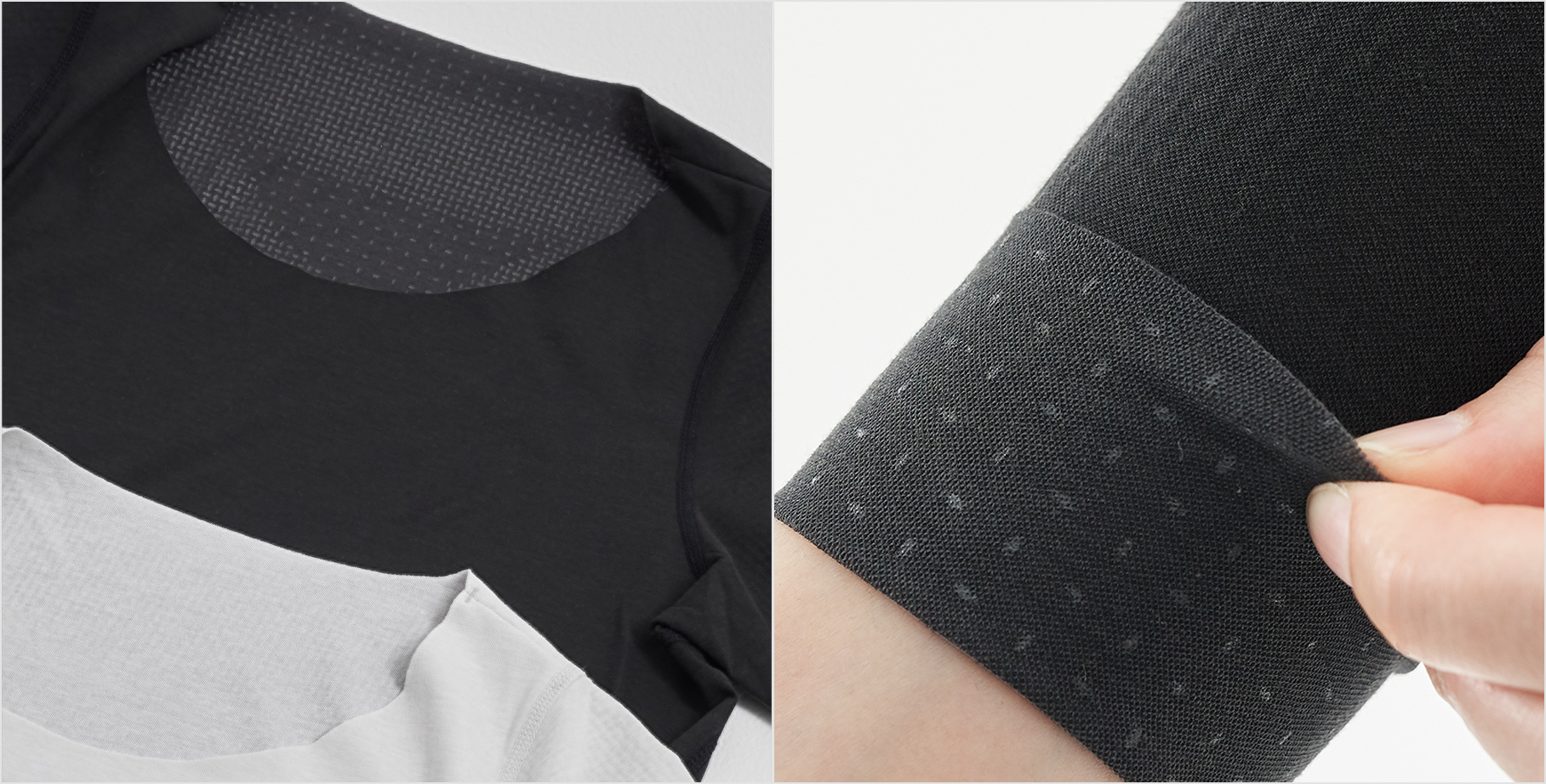 A neat look with a leading line (special resin print) printed on the inside. A dot pattern that mimics the texture of textiles.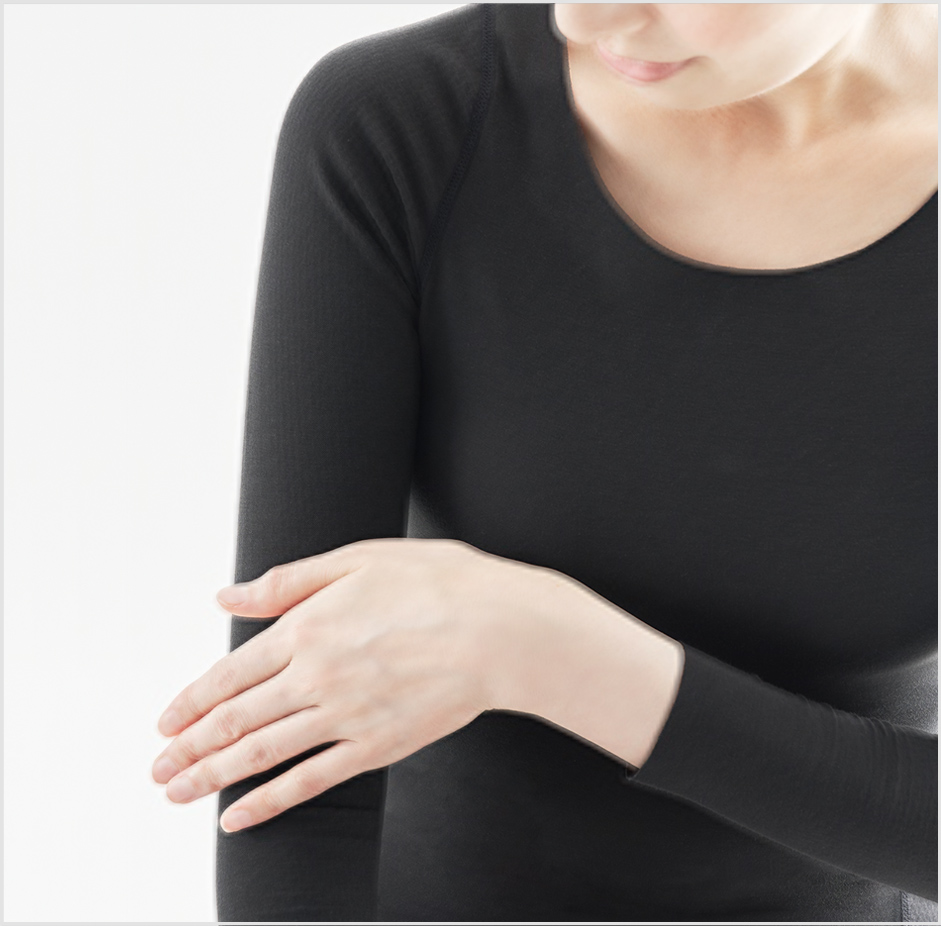 Manufactured from a premier supima cotton blend for a gentle, smooth feel.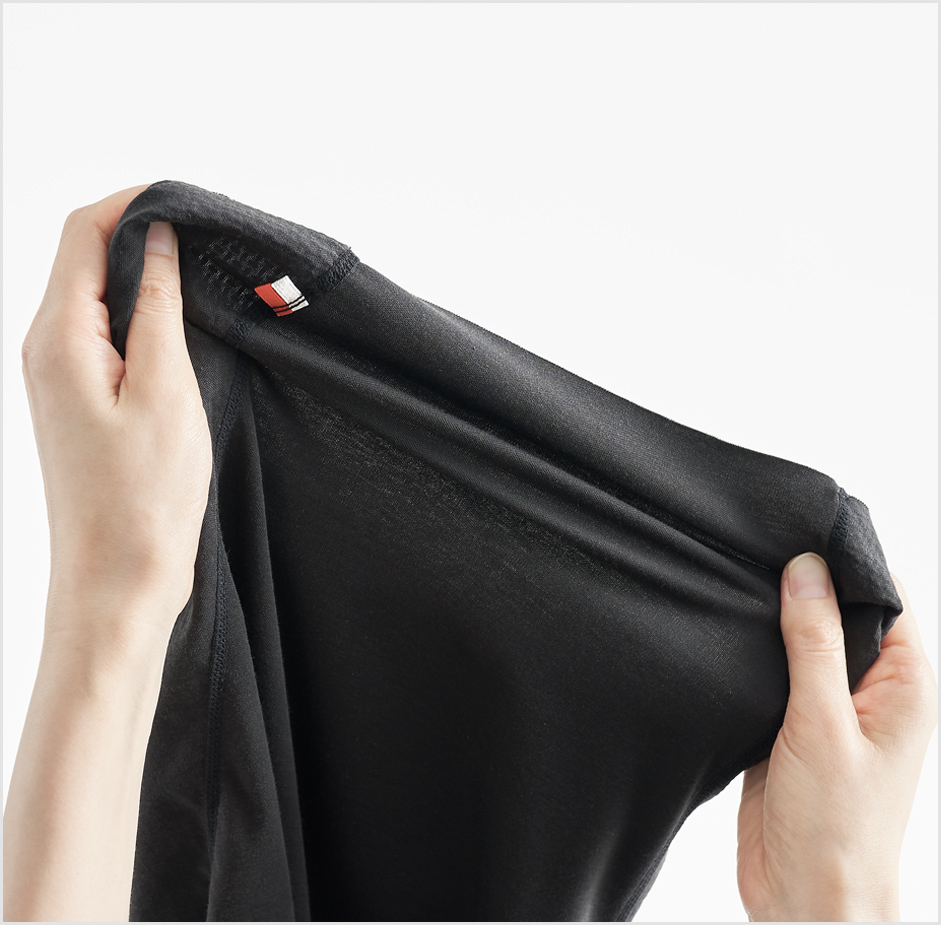 Highly elastic cloth with anti-sweat-odor properties.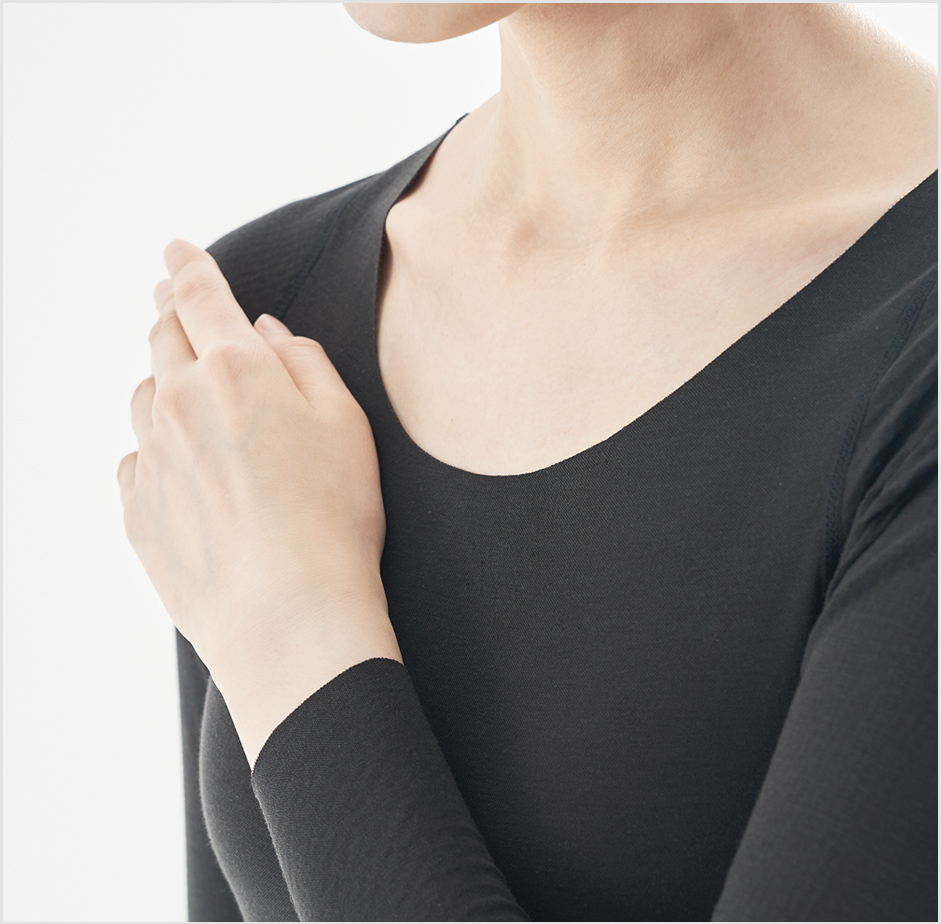 A free-cut design that is less likely to snag on outer clothing.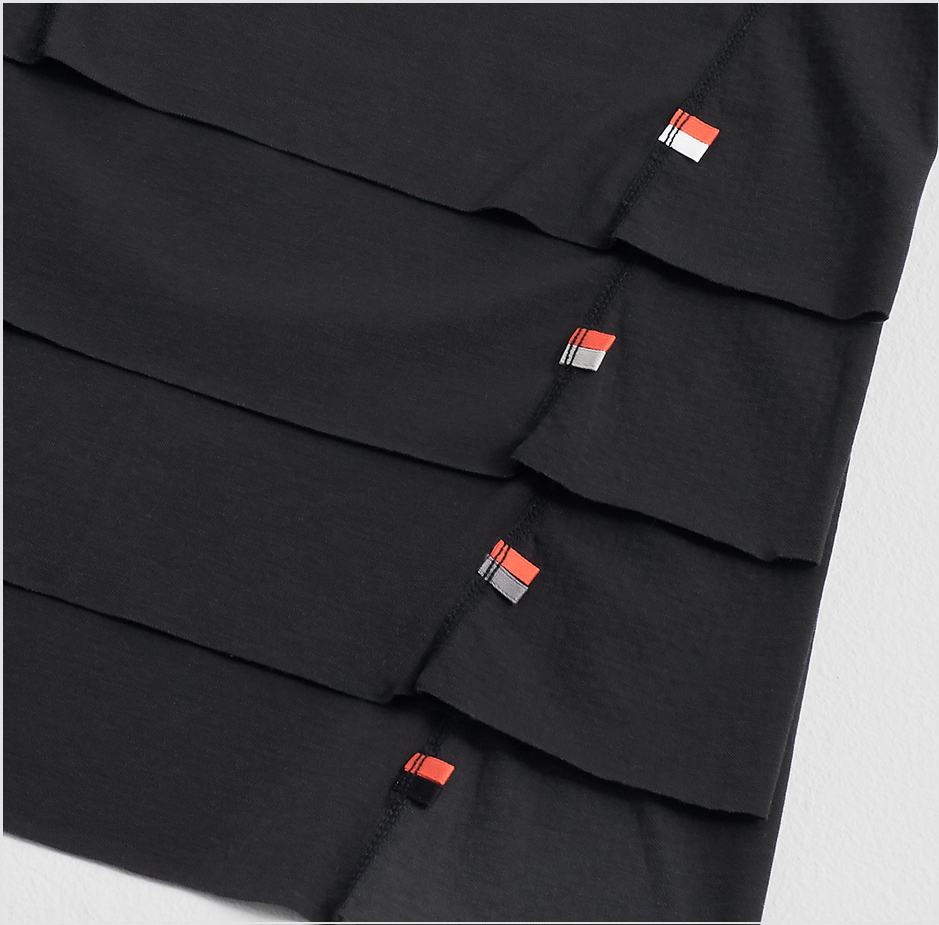 Features two tape accents in different colors for each size.
*The darker the color of the underside tape, Front Leading line Side Back the bigger the size.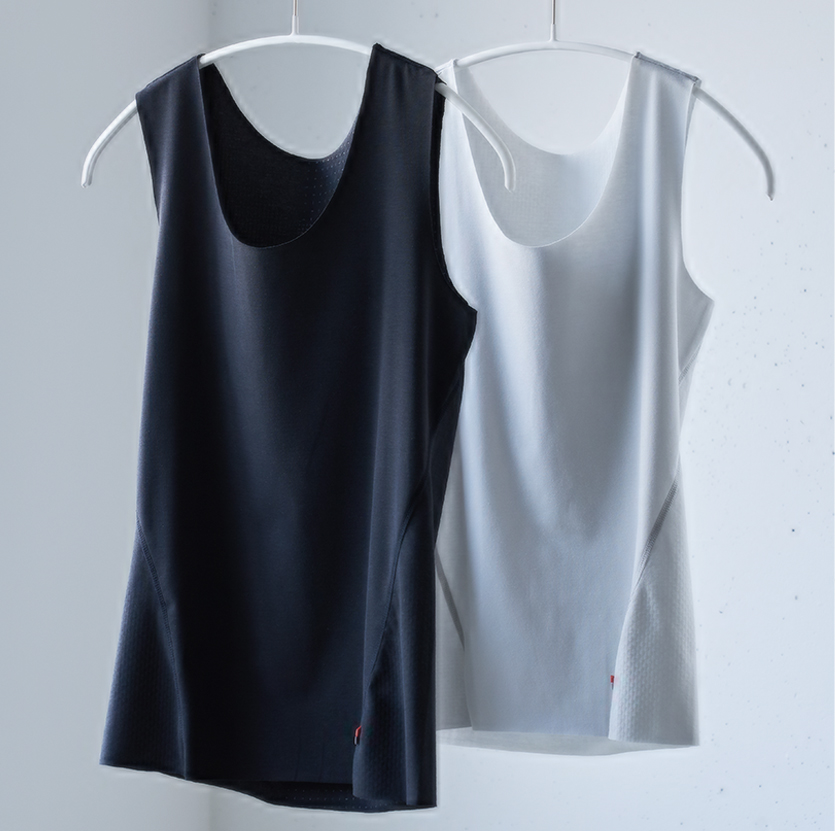 709900
NO SLEEVES
NO SLEEVES for a comfy feel on active days or in warm seasons.
¥ 5,500
tax included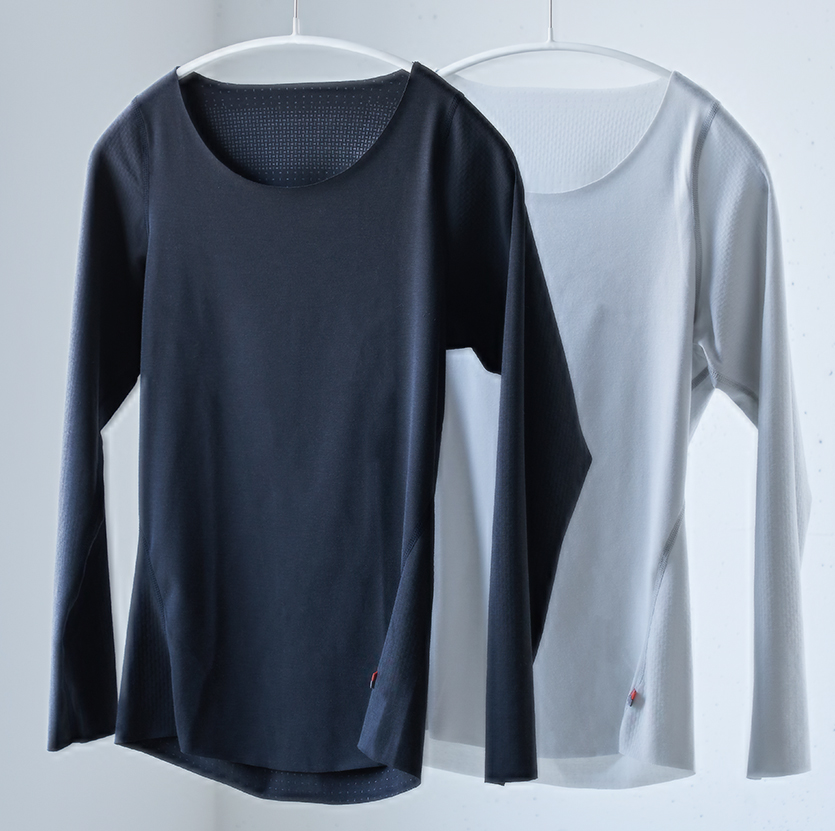 709901
used patented technology
LONG SLEEVES
LONG SLEEVES that encourages a straightened back, and makes moving your shoulder blades, or moving your arms feel lighter. Primarily supports your upper body movement.
¥ 7,700
tax included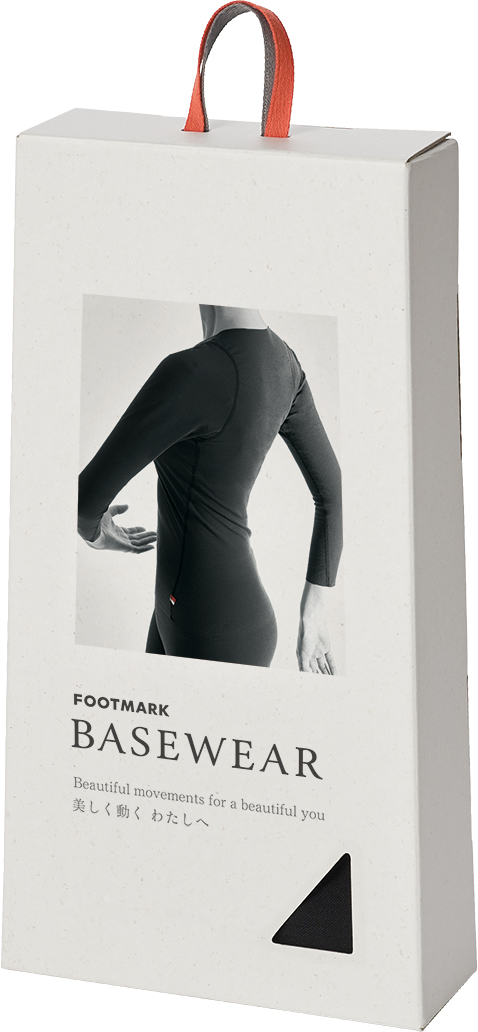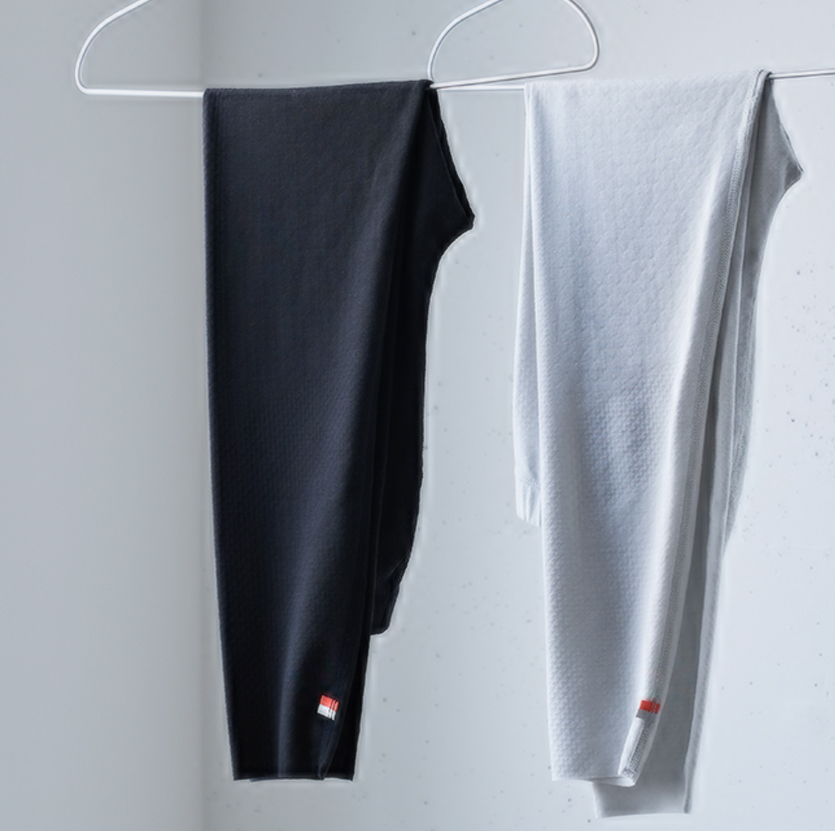 709902
used patented technology
LONG LEGGINGS
LONG LEGGINGS that support the pelvis and, thanks to the right amount of snugness, feel light on the legs.
¥ 7,700
tax included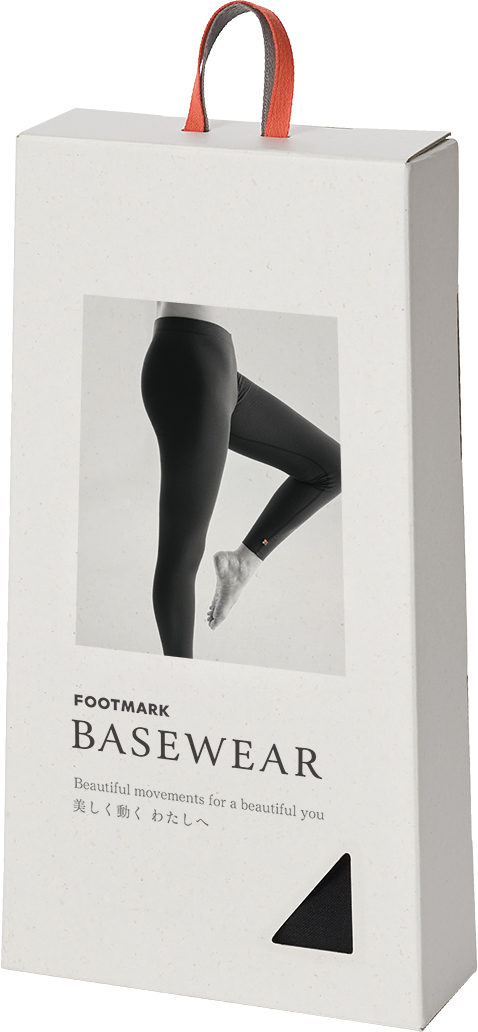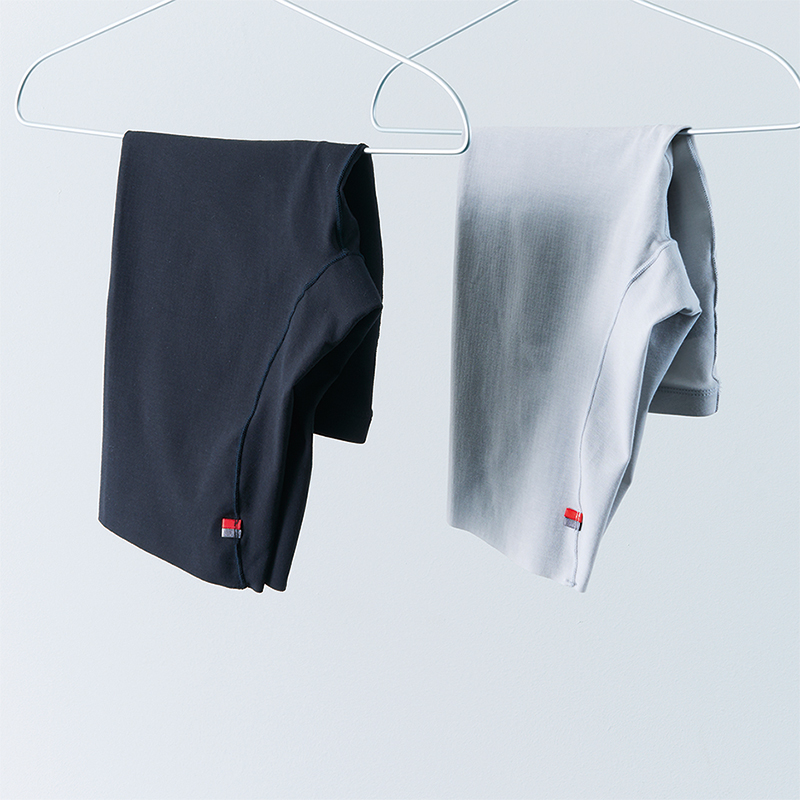 709907
SHORT LEGGINGS
SHORT LEGGINGS that make you aware of your hip joints are perfect for warm weather, sports, and when wearing with short bottoms. We recommend these SHORT LEGGINGS for those who want to broaden their range of use. Even if you don't wear inner shorts, it can be good with the crotch design. The rise is deeper than other LONG LEGGINGS, so you can feel secure around your stomach.
¥ 5,500
tax included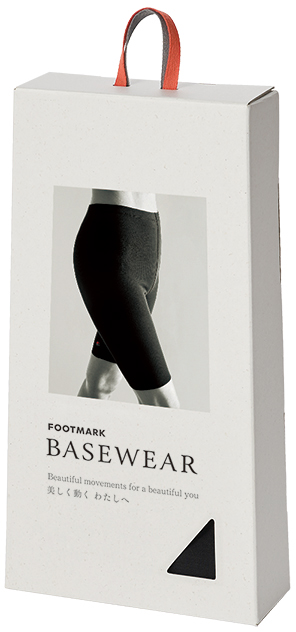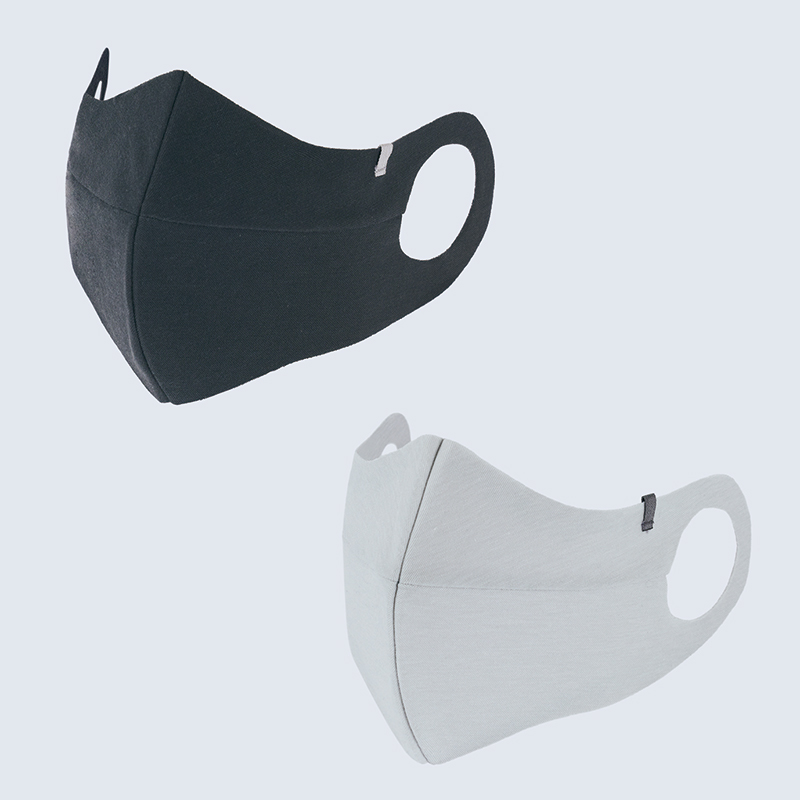 709906
FACE COVER
A three-dimensional FACE COVER with a four-sided design that makes the face look beautiful.
Good to use as a daily etiquette mask or during light exercise.
¥ 770
tax included
MATERIALS
COTTON43%, NYLON31%, POLYURETHANE26%




PACKAGE SIZE
W12.6×H24×D4.5cm

MADE IN JAPAN
FOOTMARK BASEWARE
SIZE GUIDE
Recommended size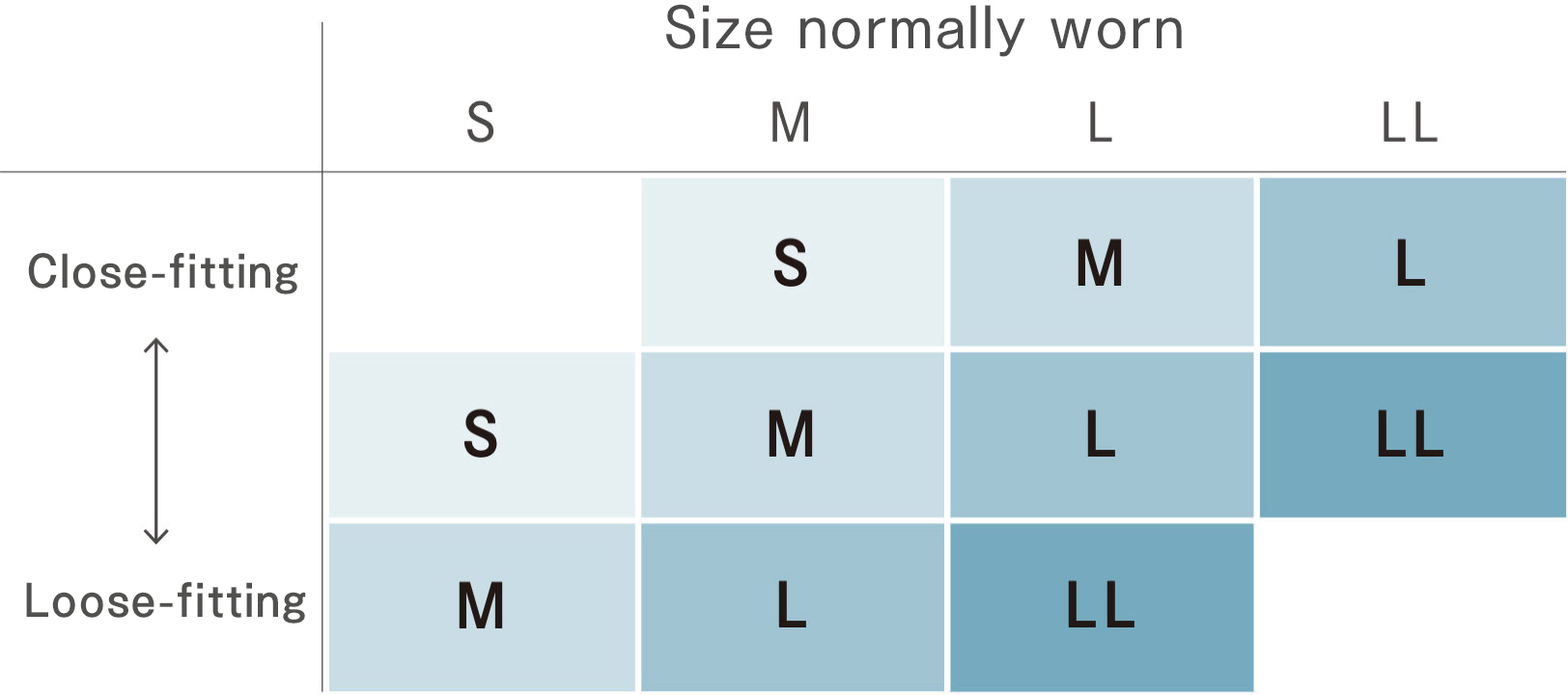 Close-fitting・・・
a tighter fit, which gives more support. Recommended for customers who normally use compression base layers.

Loose-fitting・・・
still offering support but more roomy. For customers who do not normally use compression base layers.
Size based on body measurement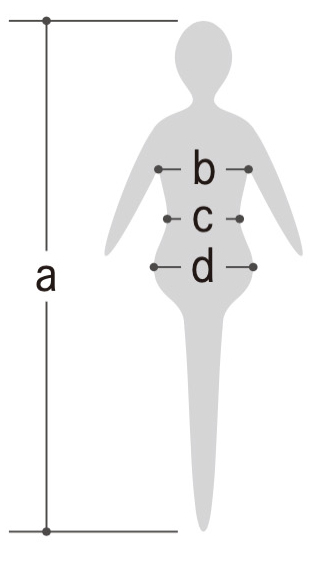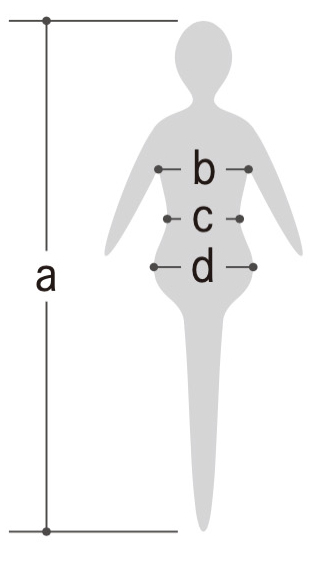 b Measure around the widest point of the chest.
c Measure around the narrowest point of the waist.
d Measure around the widest point of the hips while standing straight.
Final product size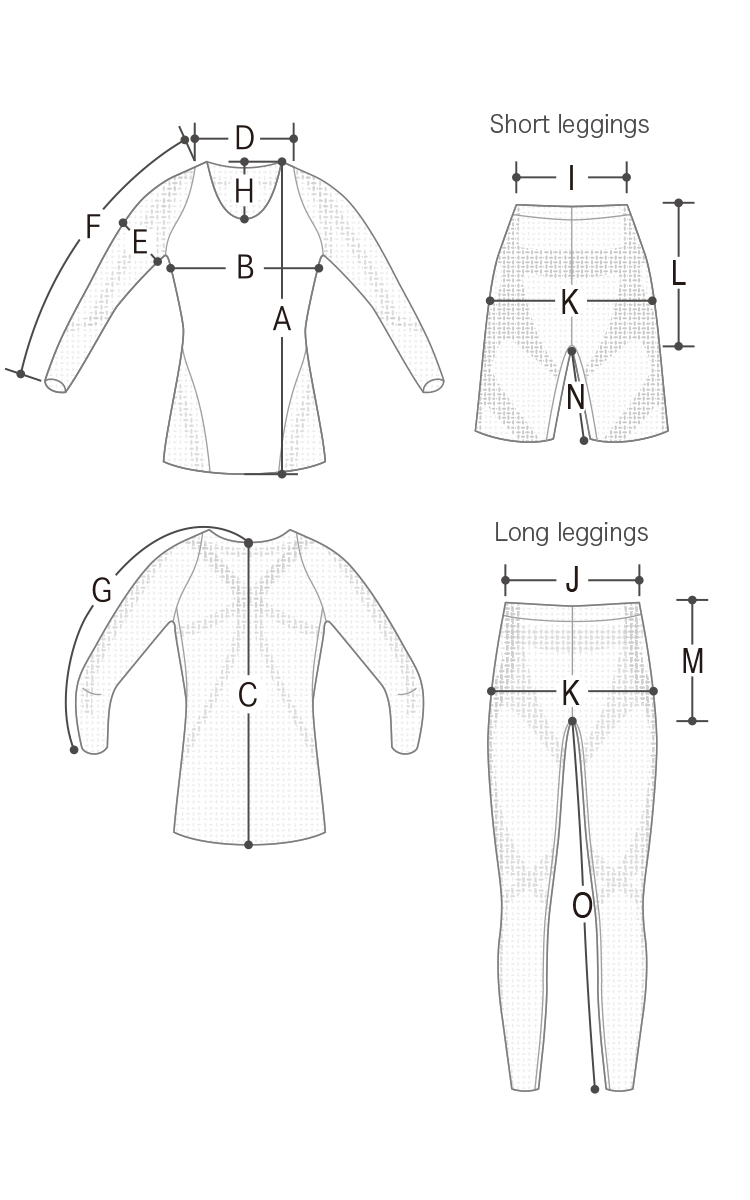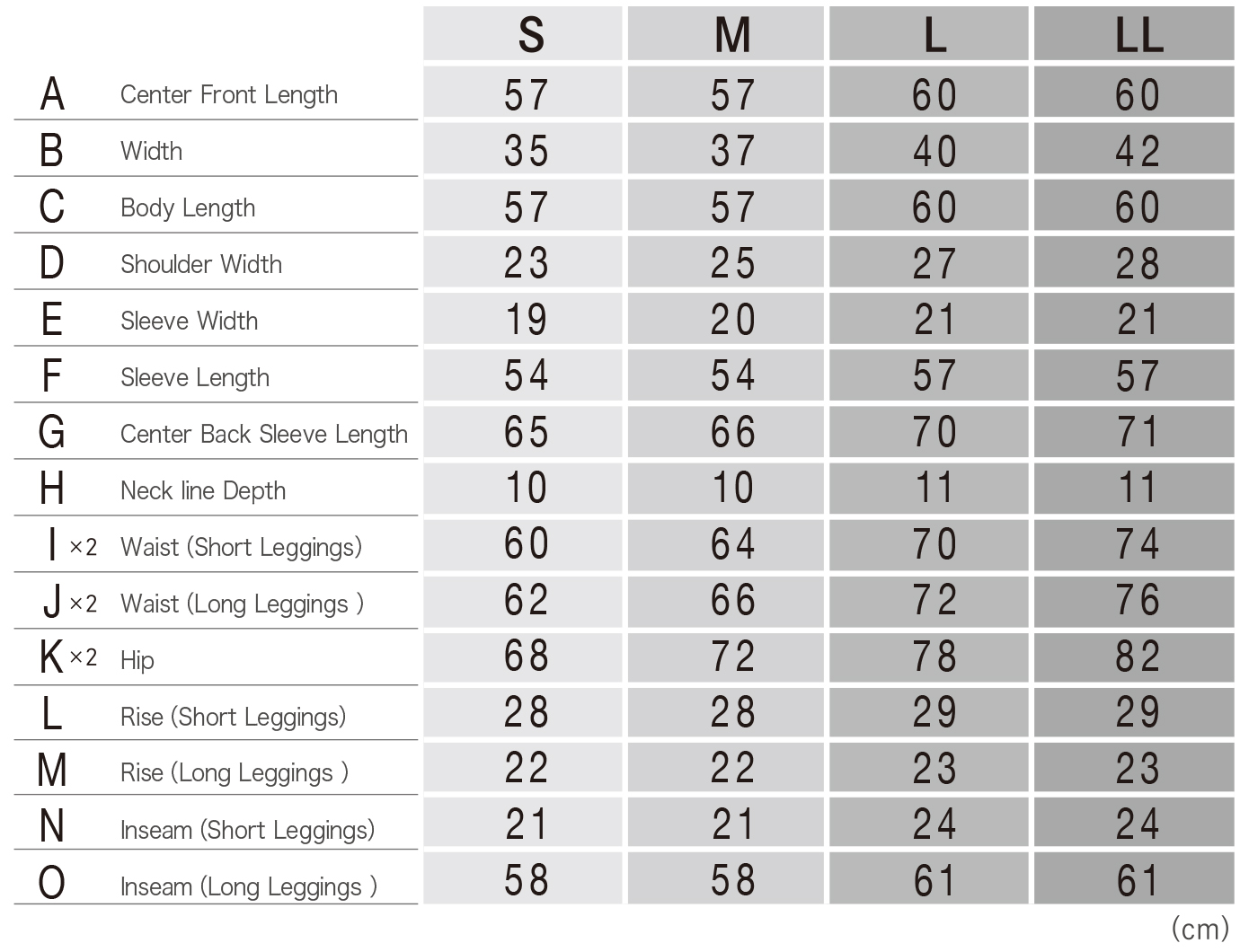 *FOOTMARK uses its own unique measurement system. These products do not fall under JIS or JASPO standards.